Hi Guys,
Now, as any pregnant woman will tell you, if ever there was a time you needed a bit of a pamper it's now. Whether it's to help you cope with the sickness and tiredness of the first trimester, to bask in the glow of the second trimester or when you've got to the point where you just can't reach your toes anymore in the third trimester and have to book yourself in for a pedicure (any excuse), whichever point you've reached, you deserve a pamper!
Of course, this can be a lot easier said than done!  As we all know, these little babies can cost a small fortune so we can't all afford to swan off to a lovely spa when the mood takes us!   So I've adopted my own little pamper routine that I do at home which is easy, affordable and a lovely treat!  Take a couple of hours out of your day, especially if you are on maternity leave or off work and follow these simple steps to make yourself feel gorgeous and relaxed!  And this can be done whether you're pregnant or not – just adapt the products to suit you.
First things first, wrap yourself up in a gorgeous fluffy robe!  One of the nicest parts about going to an actual spa is being provided with a luxurious bathrobe!  There are so many cosy ones about, especially at this time of year and places like New Look and Primark stock many that are really affordable but if you really want to splash out, the Rosie for Autograph range for Marks and Spencer is amazing with beautifully soft fabrics and a real touch of luxury at home
So the first thing I do when I want a pamper at home is a run a long warm bath!  For those pregnant ladies out there please be careful not to make the bath too hot, especially in the first trimester.  Make sure it is comfortably warm and does not make your skin go pink!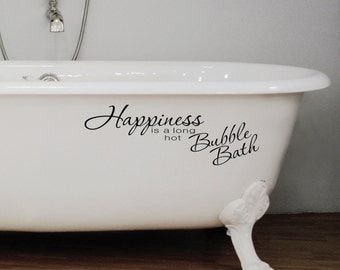 Whilst doing this, take the opportunity to remove any make up you have on and cleanse your skin.  I love the Micellar Waters that have become so popular; these remove make up without requiring you to be harsh and scrub at your skin and my particular favourite has to be the Garnier Micellar Cleansing water
Use two cotton pads, moistened with this  and place over your eyes to gently remove make up before using an additional pad to cleanse the rest of your face.  One of the best things about this product is that it doesn't leave you feeling like your skin is tight or dry, like some cleansing and toning lotions can.  Once this is done, it's time to put on a face mask!  This is one of my favourite parts of an at home pamper.  There are so many face mask brands out there and places like Superdrug and Asda often have offers on multi buys of these, often just costing as little as £1 each.  However I have recently discovered this face mask and it is amazing.  This is by Palmers and it is a Cocoa Butter Purifying Face Mask!  This smells delicious and makes your skin so soft after you've removed it!  Once you've applied all over your face this will harden and it does feel as though it's tightening; don't panic – this is just the formula working it's magic.  After you rinse this off any tightening sensation will disappear:
Once you've applied this, it's time to enjoy that lovely long hot bath you've had running.  I, for one, love a lot of bubbles in my bath and one of the most amazing products for this is by, of course, The Sanctuary Spa and it's their Foaming Bath Soak.  This smells gorgeous and gives your bath a real spa feel and smell.  A lot of spa bubble baths contain various essential oils, some of which must be avoided during pregnancy, especially in the all first trimester, but this product does not contain any essential oils, meaning you can relax without any worries:
Of course a luxury bubble bath wouldn't be complete without some gorgeous relaxing candles!  Again, The Sanctuary Spa have an amazing scented candle which is ideal for such relaxing pamper sessions and is realistically affordable:
I'm also a huge fan of Yankee Candles and although these cost a little bit more, the range of scents are huge and they, thankfully, last for ages:
Once you've had a relaxing soak, and thoroughly rinsed off your face mask, now's a good time to exfoliate and cleanse your body.  Pregnancy can really play havoc with your skin so it's best to use products that are gentle and suitable for sensitive skin.  Also stick to exfoliating just your legs and arms – don't use exfoliant on your bump as it's not necessary and in my opinion, way too harsh for this delicate stretching skin.   A great exfoliator is an old favourite that I am sure many of you have used before and this is St Ives Invigorating Body Scrub.  You really can't go wrong with this scrub, it's been about for years and is forever topping polls of best body scrub:
One you've scrubbed the areas as advised, take the time to give your body a thorough cleanse and wash with this amazing product!  This is a real indulgence at home and is specifically developed for mums to be (although it is just as much of a treat for those of you who aren't pregnant and just fancy a treat)!  This is by Champneys, and is the ultimate spa at home treat; Blissful Bump Shower Cream.  It's absolutely gorgeous from the scent, the amazing softness it gives your skin and even the lovely packaging:
Once you've had a much needed soak, it's time to get out!  One tip that I am sure many of you will already do, keep your towel and bath robe on the radiator for when you get out the bath!  There is nothing worse than not only having to get out of a lovely warm bath to it being really cold (something I've noticed I suffer from more since being pregnant oddly enough). Take your time in getting out – it's always important to make sure you don't allow yourself to get too hot when in the bath and if at any point you feel too warm or at all light headed, slowly get out and have a lie down!
Once you've dried off, now is the time to pay that bump some attention!  No doubt many of you are, like me, on a mission to avoid the dreaded stretch marks!  There are so many body oils available now specifically for baby bumps, and as you'll know from my Pregnancy Essentials post, Bio Oil is up there with one of the most reliable and effective preventative stretch mark oils!  However after such an indulgent pamper session you might fancy using something a little extra special to soothe your beautiful growing bump and I cannot recommend the Champneys Blissful Bump Stretch Mark Oil enough:
This product smells absolutely gorgeous and is a safe and natural formula for use in pregnancy without the inclusion of Parabens, SLES and Paraffin Oils.  Whilst letting this absorb, moisturise the rest of your body with the matching Champneys Blissful Bump Body Butter:
This is full of nourishing natural extracts and is designed for use both in pregnancy and after!
One area you don't want to neglect is your feet!  These can become very achy, swollen and sore during pregnancy and, whilst you can still reach them (!), it's a good idea to soothe your tootsies with a cooling foot gel.  I've been using Mama Mio Lucky Legs Cooling Energising Leg and Foot Gel which has spearmint and aloe vera and really soothes aching feet – it feels lovely and cool as you apply it which for anyone else who has been pregnant during the summer months will agree, is a lovely feeling. I've also used this to give me some light relief from the dreaded Restless Legs Syndrome and it really does the trick if you apply it before you go to bed:
Once you've used these lovely products I'd highly recommend drinking a tall glass of cold water.  As lovely as these long warm (Not Hot!) baths can be, it can make you feel very thirsty and as ever in pregnancy, it is crucial to keep yourself well hydrated.  I'd also recommend having a glass of water with you whilst in the bath – this is actually something that I've got so into the habit of doing that I won't get in the bath without one.  Or go wild and have some Appetizer in a wine glass 😉
Now you'll have noticed, once you've removed your face mask you'll be wanting to moisturise your face.  Of course facial moisturisers vary hugely, especially with so many different skin types, which can become even more of a mine field when you're pregnant!  My personal favourite is Cliniques Moisture Surge – I love the gel type cream and the fact it makes my skin feel so hydrated and dewy.  The added benefit is that a little goes a long way so although it is a bit of a splurge, it does last for ages:
Another key product, that I am sure all Mummy's can vouch for, is the need for a decent eye cream. Even before baby arrives they are putting our body through some sort of "training" for those sleepless nights by waking us with kicks, or by having a dance on our bladder!!  Again there is a ridiculously huge range of eye creams, serums and oils available and it can be very dependant upon skin type and personal preference.  My current favourite is another old favourite and is the Simple Kind to Eyes Soothing Eye Balm.  This is an absolute bargain and has been awarded many times for its effectiveness:
Now that you've had a thorough pamper session, it's time to take a moment to relax with your feet up.  Personally I like to grab a cup of tea, light my candles (yes I am a crazy candle lady!) and curl up with a magazine or my Kindle,. I've been reading loads of pregnancy books during my pregnancy which I've found so helpful!  But sometimes you may want to switch off from the mummy side of things and read some good old chick lit (Paige Toon is a huge favourite of mine – Lucy in the Sky in particular) or curl up in front of the TV and indulge in your guilty pleasure (mine is Made in Chelsea) accompanied by a cheeky sweet treat – hello Minstrels!
I hope you enjoyed this post and, pregnant or not, it's encouraged you to put aside a couple of hours to focus on you and some relaxation.  This isn't always the easiest of things to do once baby comes along so indulge, enjoy and relax!
Thanks for reading – give me a like or follow if you enjoyed this post.
Xx